5 Scandi-Inspired Halloween trends for your Interior this 2021
Halloween, the season of pumpkins, bats, cobwebs, skeletons, and skulls,  is approaching. However, compared to the traditional warm autumnal hues we're used to, fright night this year screams monochromatic and minimal style. In other words, using mainly black and white decorations.
With these Scandinavian-inspired Halloween trends, you can bring the spirit of Halloween into your interiors – without sacrificing your scheme. 
1. White pumpkins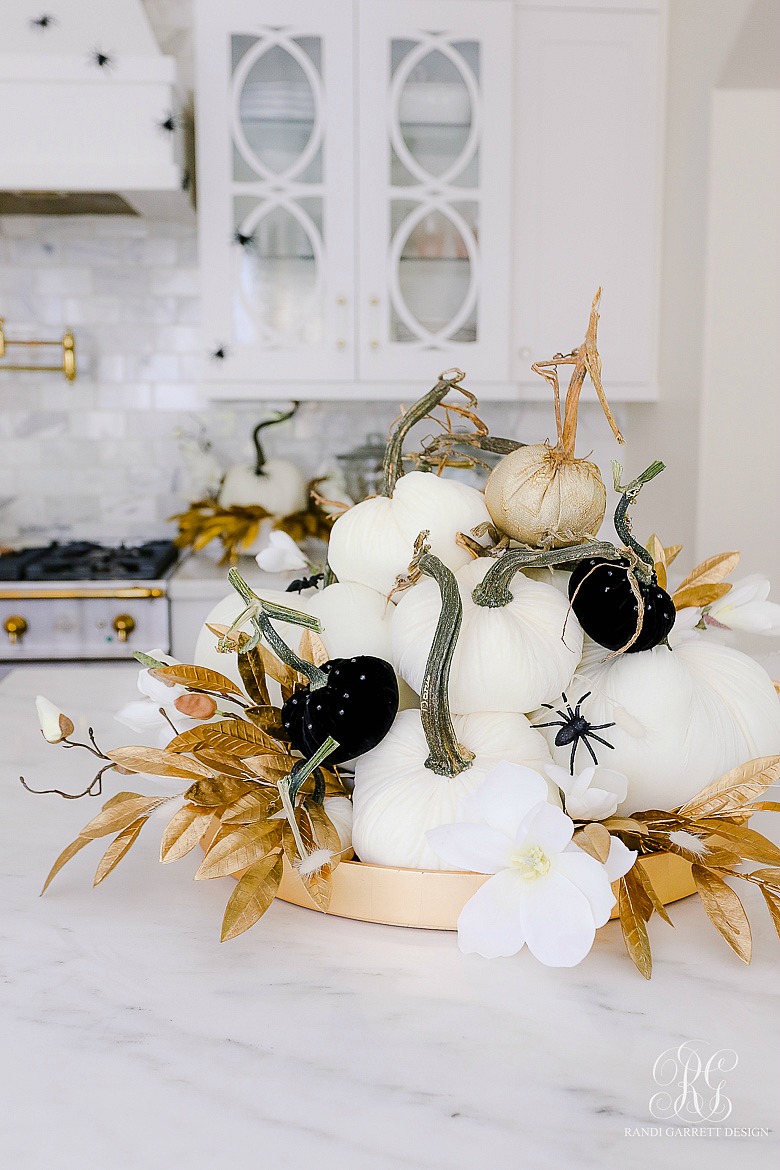 Halloween will never be complete without pumpkins. However, the legendary winter squash has been given a minimalist makeover, therefore making it one of the season's major fads.
White pumpkins are surprisingly an effective way to add festivity to your home without overwhelming it. More so, these elegant decors add a festive touch to any tabletop, doorway, or mantelpiece.
You can purchase artificial white pumpkins online or go DIY by painting orange pumpkins with white coat paint.
2. From bats to butterflies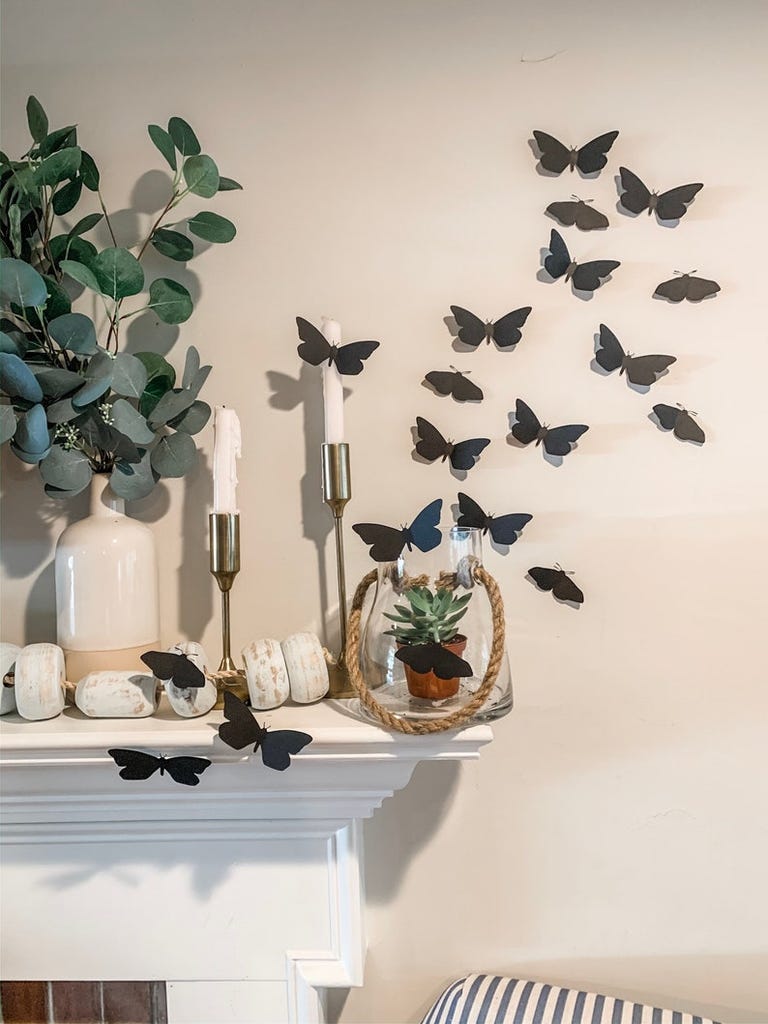 If you want your house decor to be less creepy and more feminine this season, then swapping bats for black butterflies is a great option. While bat decorations emanate a spine-chilling mood, black butterflies exude a mystical, classier aura that will surely shake up your Halloween décor this year.
3. Distressed black fabric is the new spider webs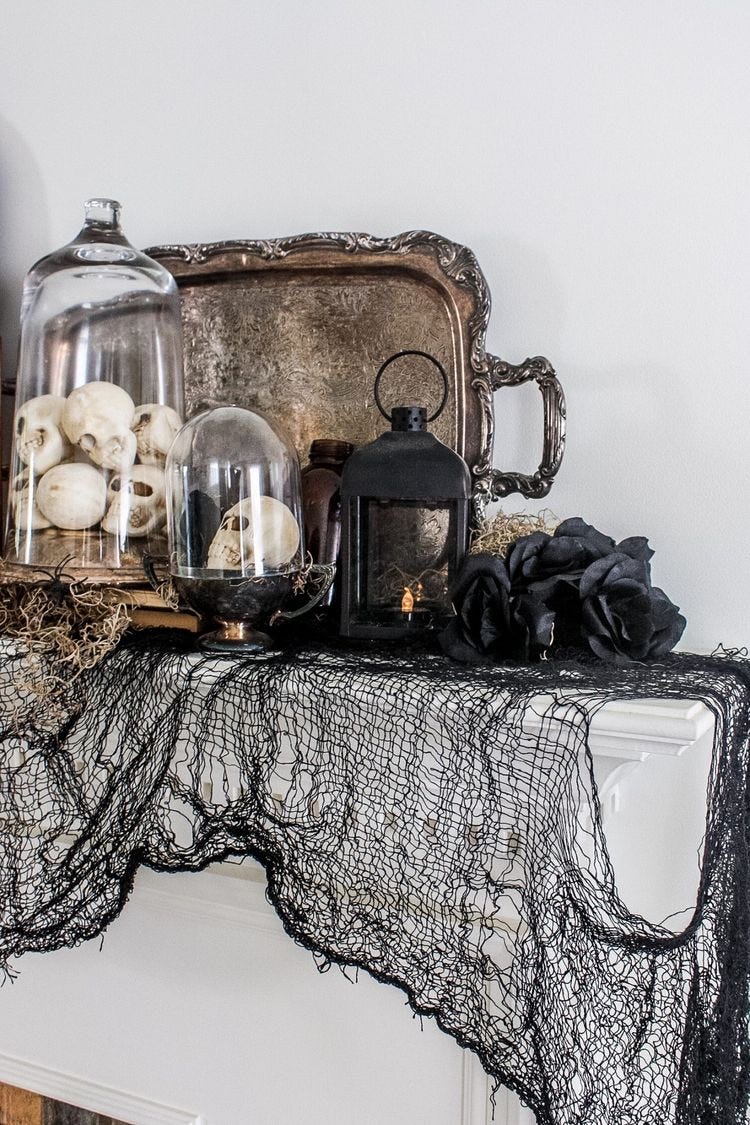 'Distressed black fabrics in place of faux cobwebs and frightening spider decorations is one of the Halloween trends with high Pinterest search results this year,' explains Crafted Beds. Apart from being easier to prepare, these darker pieces give your fireplaces and mantelpieces a more refined touch.
4. DIY white ghost garlands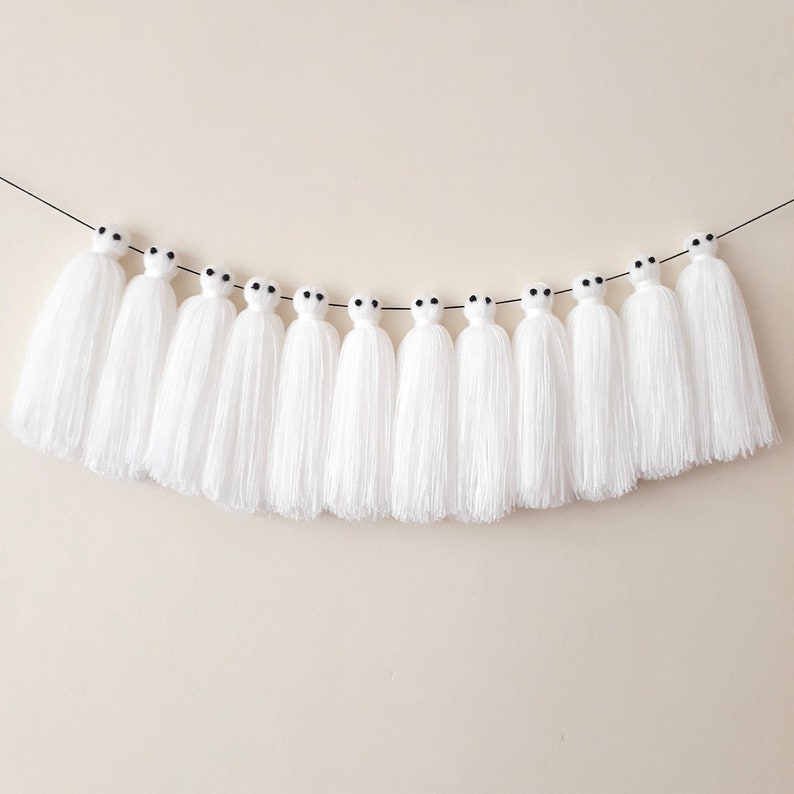 If you are tired and bored of spooking your guests with horrible skeletons and skulls, then this decor idea might be interesting for you. As home decor lovers embrace minimal style for their interior, another biggest trend this season is the tassel DIY white ghost garlands. The combination of white yarn and small black circles for the eyes makes these cute-looking mini ghosts incredibly simple to make.
5. Allure with natural elements
One way to add a minimalist touch to your seasonal decor is by sourcing natural textures from your garden. For instance, you can use twigs and branches to make a witch's broom. Moreover, you can use it as a decoration to add a trendy twist to your mantelpiece landscape.
The Help You Need
While you're on the hunt for minimal home decor to bring the festivity of Halloween into your humble abode, this list might be helpful for you. If you are not sure how to incorporate delight and fright into your interior, our expert designers are ready to assist you.